Forestry Services offered by RecLand's Land Agents / Foresters: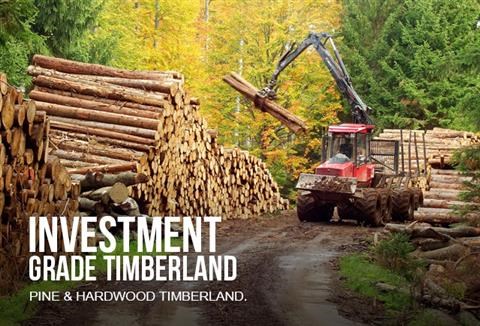 RecLand Realty, LLC offers a variety of forestry services through our agents who are graduate foresters and practice consulting forestry. These services include.
Forest Management Planning

Timber Marketing

Tree Planting

Chemical & Mechanical Vegetation Control

Boundary Marking

Other Needed Silviculture Treatments
Our foresters have numerous years of field experience. Their combination of forestry and real estate expertise uniquely positions them to provide you with sound timberland management advice. A landowner's objectives for his property can be as diverse as the forest itself. Our foresters can help you develop specific forest management plans designed to meet your goals. Whether you are buying or selling, a long time timberland owner or a first time buyer, we can help you manage and increase the productivity of your forest.
The most important management decision a timberland owner makes with regard to his property is when and how to harvest the timber. Timber harvests provide income and a return on the investment a landowner makes through the purchase of timberland. Timber harvests are also used as a management tool to create a desired forest type or specific conditions that may favor a particular wildlife species. Because changes in the forest occur slowly over long periods of time, it is important that landowners consult with experts before making decisions about harvests.        
Highly variable pricing is another important aspect of a timber harvest to consider when making forest management decisions. Timber prices depend upon a wide number of factors such as tree species and size, tree quality and form, distance from the mill, access to the property, timing of the sale and recent weather events. Prices can fluctuate widely over the course of a year. It is important to know who the potential buyers are for a particular tract or product and obtain bids from them to ensure the highest price possible is received. Our foresters are plugged in to these markets and have the knowledge and expertise that is needed to capture the best price possible. While price is important, it is also equally important that the landowner is happy with the outcome of the harvest. Our foresters will oversee every aspect of the harvest to ensure that it is carried out in a manner that is consistent with the landowner's goals for the property        
Call or email us today. We would be happy to help you meet your forestry needs or advise you on the best way to market your timberland assets.
Below is a list of RecLand agents who are foresters. Click here to see these land agents' / foresters' cell phone numbers and email addresses.
Coy Purkey (LA, AR)
Brandon White (TX, LA)
Chris Bordelon (AR, LA)
Scott Nevins (TX)
Nathan Renick (MS)
Bobby Fuchs (TX)